Finally online
Monday, December 31. 2007 The website is still very small but I want to give you the possibility to publish your thoughts from day one, so feel free to do so by adding comments or sending me emails.

Cheers Mike!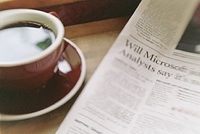 Long way to go
Saturday, March 15. 2008 Now that I have the forum set up I'm getting closer to the point where I will be promoting this project. The organizational aspects of this endeavor are still crystalizing, so until I'm more satisfied, I'm keeping it low key.

Next things that need to be done are:
Create a list of preferred materials
Post my current concepts and sketches
Visualize the project progress
Reorganize the website to allow additional projects
If open source engineering should work, there are many more products that would make sense to do in this fashion.
Greetings from Vancouver
Wednesday, August 06. 2008 It has been 5 months since my last entry, and a lot has happened! Especially for me personally. So here are the headlines:
I have decided to post news updated on a monthly basis. Even though I am doing this as a hobby, I believe it is important for everyone to see that the idea is still alive. Postings will be made within the first seven days of every month.
To date I am still the only member in the forum, meaning that this news blog is still mainly for historical purposes. For now this is a good thing, since one of my biggest concerns still has to do with what will happen when and if this website becomes popular. So I am trying to let this thing grow slowly! You will be doing me a favor by NOT posting links to my site just yet.
First Guestbook entry. Thank you Adam! Discovering the entry was really exciting. I didn't dare dream that the first real sign of life from the vast realms of the net would be so relevant. Of course I will be posting your link shortly in a more prominent fashion.
Still wishing that engineering would become easier, faster, I am still looking for a list of preferred materials. Until then, please follow the Protocol from MBDC to ensure that the environmental impact from manufacturing the products we design is a positive one, not just the usage.
The newest addition to this site is a page with embedded video clips I find most relevant and inspiring. Please go have a look when you have about an hour to view and and evening to reflect.
Last but not least, a quick look at what has been going on personally. On April 24 I married my beautiful wife Sofia, and in July we moved from Lucerne Switzerland to Vancouver Canada and are now having the most pleasant time over here. Going to Locarno Beach to soak up the sun, taking long walks in Stanley Park, just relaxing and enjoying our current situation.
Please stay tuned!
– Mike
Getting Involved
Saturday, September 06. 2008 Welcome to the first osengineering.org monthly update.

The site has been updated in order to accommodate more than just the scooter project, first sketches have been posted, and I have started to give the projects a simple status on the projects overview page. Together with this news page, it should now be fairly simple to find out what this site is all about and what is currently going on without needing to dig through any forums.
As I have mentioned in the forum, this site is still primarily about broadcasting the ideas and visions I have about what open source engineering can become. Work I do on these projects will be posted in stages with an updated status on a monthly basis coinciding with the news posts. Since I believe that it will take at least another year until anyone can start optimizing anyone else's designs, which is ultimately going to be what makes this concept so powerful, I hope that fruitful discussions will take place in the forums until and well after such a time. Ideally spurring someone else to independently pursue some other piece of the puzzle. For example if someone should design a battery controller unit for an open source car, adapting it for use with a scooter or motorbike would be far easier than starting from scratch. Ideally these designs will be well documented with this kind of adaption in mind. Please let us work together.
Last but not least, it looks like we have to build our own public list of preferred materials for sustainable manufacturing. The need for such a list has to do with things like car steel that cannot be recycled into new car steel. The reason for this is has to do with the chemicals in the paints reducing the quality of the recycled steel. To make things even harder, the list needs to distinguish between infinitely recyclable materials with today's infrastructure, and theoretically infinitely recyclable materials. This list also needs to take regional information into account as well. Please let me know if there already is such a list. If not, maybe there's a even a way to tag Wikipedia entries. Now that would be powerful!
Thank you friends, strangers, family, I am feeling more inspired by the day.
– Michael
A Personal Note
Sunday, October 05. 2008 Welcome to the second osengineering.org monthly update:
I discovered an open source community website that is collecting information on non-software projects. This lead me to reduce the number of links on my site to the ones that point to projects I actively follow.
In the forum you now need to log in to see the posts. The reason for this is that the forum isn't part of the general information content of this website, it is a place for people to engage in discussion. With only three members who are not yet very active, this is more of a symbolic gesture but I believe this will give the forum a nicer more private feeling, possibly attracting more people to join in on the discussions.
Still working mostly with pencil and notebook, not rushing to any conclusions.
"Small steps sparks, small steps" – Contact 1997
No OSENGINEERING Projects For Now
Saturday, October 18. 2008 It has become clear to me that I need to scale down and will not be hosting any projects of my own for the time being. Preoccupied by thoughts of what needs to be done in order to make this concept a working reality, I am bringing myself to the point where I would no longer have time for family, friends or work. Simply put, I do not have the resources to be able to continue following this concept with the intended scope. Luckily though, I have come across a group of Australians working on a very similar project, an open source scooter. As of today I will be donating some of my spare time to this group, and try to help them make their project a success, leaving this website online as a general inspiration and discussion platform for the concept of open source engineering.
Economic Crisis
Wednesday, March 25. 2009 I hope you are all doing well in these tough times. The job loses are real and not only affecting the people working in the financial sector. Having just recently started a new job in R&D behind closed doors, in the midst of this recession, has definitely struck a nerve in me. Still a believer in the open source paradigm, I do seek to better understand the economic workings of our industrialized world and will always strive to bring the benefits of technology to the public. Today, the locked doors to the R&D department still seem to be very necessary.

Please send me your feedback concerning this topic, or to any other open source engineering related topic.

Thank you!

James Tobin concluded in 1984:
I [suspect] we are throwing more and more of our resources, including the cream of our youth, into financial activities remote from the production of goods and services, into activities that generate high private rewards disproportionate to their social productivity. I suspect that the immense power of the computer is being harnessed to this 'paper economy', not to do the same transactions more economically but to balloon the quantity and variety of financial exchanges…I fear that, as Keynes saw even in his day, the advantages of the liquidity and negotiability of financial instruments come at the cost of facilitating nth-degree speculation which is short-sighted and inefficient.
Now how can we start becoming more efficient as a society without losing even more jobs? Open source software has become a valuable resource for some companies, yet we still struggle to keep the rest of our intellectual property locked up. We always seem to choose to be only as efficient as necessary. Can we still afford to make these choices? What about our progress as a society? Our dreams of ending hunger and protecting our natural environment?